Well, are you and your children getting a bit tired of exploring the big city Berlin?  Why not take a train and explore Berlin's beautiful surroundings.
My five top picks for exciting day trips you can do with your family will take you to the federal state of Brandenburg.
Berlin sits right in the middle of this beautiful federal state.  By the way, in German, it is called 'Bundesland' Brandenburg. My day trip suggestion to Dresden will take you to Saxony.
All these places are easy to reach by train. You could also hire a car but driving on the German Autobahn can be quite stressful.
Another tip is to spend a few days in Dresden or Spreewald (Lübbenau or Lūbben). Type in your destination in the search bar below and find the best deals.Let's get
Let's get started. There are some beautiful places waiting to be discovered.
---
Number 1 – Strandbad Wannsee
The Strandbad Wannsee has been a favorite spot for families in Berlin since its opening in 1907.
It is Europe's largest outdoor swimming area at a lake.  You'll find 8 miles (nearly 1,3km) of white sandy beach, a playground, bungee trampolines and snack stands.
So, pack a blanket, sun shelter, a picknick basket and spend the day relaxing at the "beach".
It only takes 50 min from Berlin-Alexanderplatz by S-Bahn. You will need to buy a ticket for Zone AB. Your best bet will be to get the Welcome card and that way you can take up to three children (between 6 and 14 years) for free.
Number 2 – Filmpark Babelspark

The Filmpark Babelsberg in Potsdam is such a cool place to visit with your kids. There is guaranteed fun for the whole family. You can explore everything related to film and tv, from costumes and props, to technical equipment.
Enjoy stunt shows, rides and have a look behind the scenes and check out the making of "The three Musketeers."  The young ones can go on the jungle playground or visit the witches house from "Hansel and Gretel".
The park is open from the end of March until the end of October. A family ticket for five (two adults plus three children) costs 60 Euro /$66. Have Fun!
How to get there: you can take the S-Bahn from S-Bahn Zoological Garden (Ticket Zone ABC) to S-Bahn Griebnitzsee, from there take the bus to Potsdam Hiroshima-Nagasaki Platz and add another 15 min walk. All up it will take appr. 1,5 hours.
Number 3 – Tropical Islands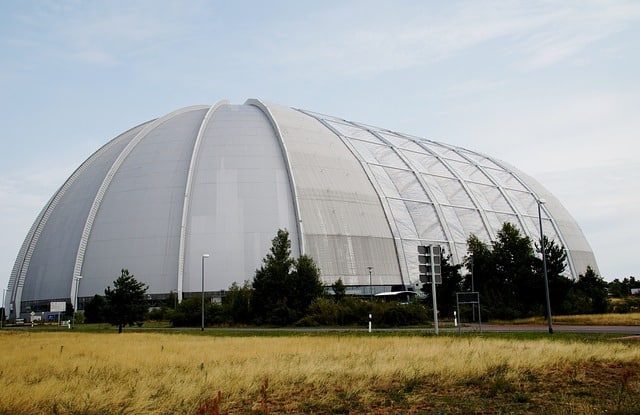 The Tropical Islands are full of superlatives. Not only will you find this Water theme park inside the world's largest airship hangar but it is also the world's largest indoor rainforest. This place is truly gigantic.
It is home to Germany's highest water slide tower and many more attractions. You can visit the Tropical Village and admire its entrance, the Balinese Temple Gate or you can go shopping or take a trip in a balloon.
The younger children can explore the Tropino Club with a huge climbing play area, XXL- Lego blocks or they can try out go-karting.
Tropical Islands are open all year round and you can even book an overnight stay.
Tickets are 42 Euro/ $46 for adults, 33 Euro/$36 for children, under 5's stay for free.
How to get there?
Every 60 min,  the Regional Train RE2 leaves at S-Bahn Alexanderplatz to Brand Tropical Islands, which takes appr. 45 min. From there, a free shuttle bus will get you to your destination.
Number 4 – Spreewald
The Spreewald is a magical place. I grew up not far from here, and I just love this area. 'Saure Gurke' and 'Quark with Leinoel,' the local specialties, are delicacies I always look forward to eating when I visit my hometown. And I urge you to try it when you visit the area.
The Spreewald is a biosphere reserve designated by UNESCO in 1991 which is populated by Sorbs, an ethnic minority. Not only will you discover a massive network of channels and canals from the river Spree but also the rich Sorbian culture.
The most popular way to explore is by taking a punt tour on a Kahn (a shallow punt boat) steered by ferrymen. But you could also walk, hire a bike or a canoe/kayak.
My top tip: visit the Freilandmuseum Lehde (open-air) and travel back to the 19th Century. This museum gives you a fascinating insight of the life and culture of the Sorbs and Germans over 100 years ago. The kids (and parents) can learn traditional games, walk on wooden clogs and dance a traditional dance (don't forget the video camera 🙂 ) or wash the laundry the old-fashioned way.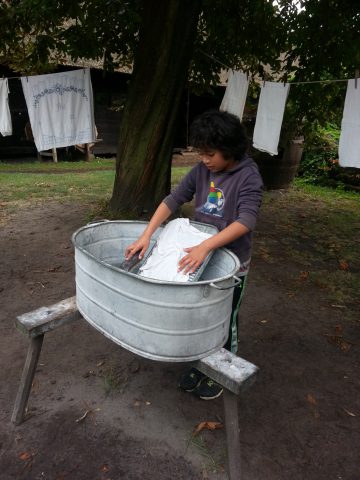 How to get there?
Take the Regional train RE2 from S-Bahn Alexanderplatz to Luebbenau (Spreewald). The train goes every 60min. You will get to Luebbenau in just under an hour. From the train station, it is another 10min walk to the main center to go on a punt tour or to hire bicycles or kayaks.
Enjoy your trip!
Number 5 – Dresden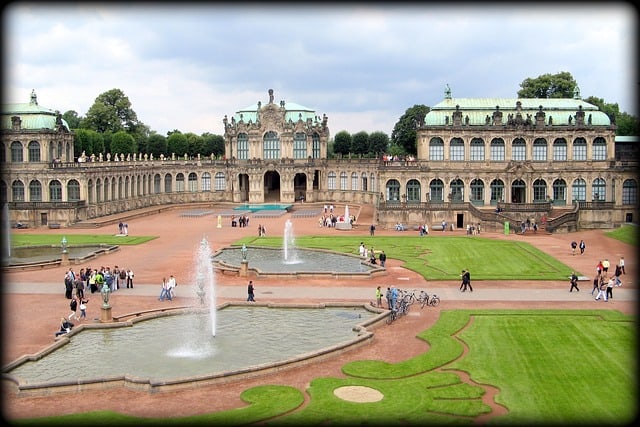 Dresden is the capital city of Freestate of Saxony in Germany and a popular tourist destination.
With its beautiful restored architectural places like the Semper Opera House and the Zwinger Palace, it is a wonderful place to visit.
Some of the most famous Museums are the Old Masters Gallery and the Green Vault. Even though these are more places of interest for grown ups, my children loved the unique atmosphere at the gallery or walking amongst those beautiful buildings.
Take a stroll down to the river Elbe and take a boat tour to see the beautiful Saxon Switzerland.
I must admit, there is so much to explore in and around Dresden that you could easily spend a few days here.
From Dresden, you could even go ahead and travel to Prague (Czech Republic). Just saying …. 🙂
How to get there?
The cheapest and fastest option is taking a bus from Berlin. I found a website that will give you the best options.
It will take between 2,5 and 3 hours to get to Dresden. A one-way ticket starts from 6 Euro/$7. That is not bad, I reckon.
Summary
 My top picks for five exciting day trips you can do when you get tired from exploring Berlin. I do hope you found the information valuable. If you have any questions, please let me know.
From stunt shows to relaxing at the 'beach', from taking a punt tour and eating pickled gherkins to go to tropical islands or visiting beautiful Museums. What would be your best pick to do with your family?
---
Related posts:
20 (Fun) Things To Do With Kids In Berlin