A visit to Europe with the family is on the bucket list for many. Our post shows you some of the best European cities to visit with kids right now.
It has never been easier and more affordable to go on a family vacation to Europe and explore the many different cultures, languages and the ever-changing landscape from rolling hills, majestic mountains, and turquoise blue ocean.
In our quest of finding some of the best European cities to visit with kids, I have asked well-known (family) travel bloggers which European city is the best to visit with your family including their top recommended child-friendly activities you shouldn't miss.
The answers and recommendations are so different as is the European culture, architecture, and scenery. It shows that Europe is not only a fascinating travel destination in its own right but especially worth it to be explored with your children.
Related post: Spain With Kids – The Best Places To Visit With Your Family
Portugal With Kids – Discover Top Places And Things To Do
From the big metropolis like Rome, Paris, and London to smaller cities like Reykjavik in Iceland, The Hague in the Netherlands or Tbilisi in Georgia; you sure find plenty of inspiration and top tips for your next family vacation to Europe.
If you already have a destination in mind, please check out the page contents to find more details about the city/country you are looking for.
Extra tip: The best time to travel to Europe are the months of  April, May, June, September, and October. July and August are traditionally the school holidays in most European countries and therefore crowded with tourists. It can be scorching and of course, prices for accommodation are much higher.
Get inspired and start planning your next vacation to the best European cities to visit with kids.
---
Join Our Friendly Facebook Group "Travels With Little Adventurers" And Share Travel Tips And Advice For Family Travels To Europe, Asia, and New Zealand.
---
The Best European Cities To Visit With Kids
France
Paris
Thank you to Katy from Untold Morsels.
Paris is one of those cities that captures the imagination of the youngest travelers. When I ask my kids which European city they love visiting the most they will always say Paris.
Even though they were quite small when we first took them to the city of lights, they remember it fondly for many reasons.
They loved the city of lights for the iconic Eiffel Tower, our boat trip down the Seine and a ride on the huge Ferris wheel in the Place de la Concorde.
But it wasn't just those iconic sights that made Paris memorable for them. Simple activities like feeding the ducks in the Tuileries Gardens and playing in the Jardin du Luxembourg are etched in their memories. And they adored eating the delicious ice creams at Berthillon, strolling through Montmartre and the many vintage carousel rides.
Paris is great for families because it is compact and easy to get around. Choose a hotel with easy access to the Metro and close to some of the attractions and it is even easier.
Related post: Things to Do In Paris With Kids
When it is time to eat there are so many tasty kids friendly options – from crepes and omelets to half-sized versions of classic French dishes for your budding gourmet. Not to mention the macarons and other sweet treats on every corner.
The one thing you must do when you first arrive in Paris is head straight to the Trocadero square for those iconic views of the Eiffel Tower. This experience sets your family trip up to be a memorable one. Who could forget this first glimpse of beautiful Paris?
For more tips about visiting Paris with kids, please click here.
---
Nice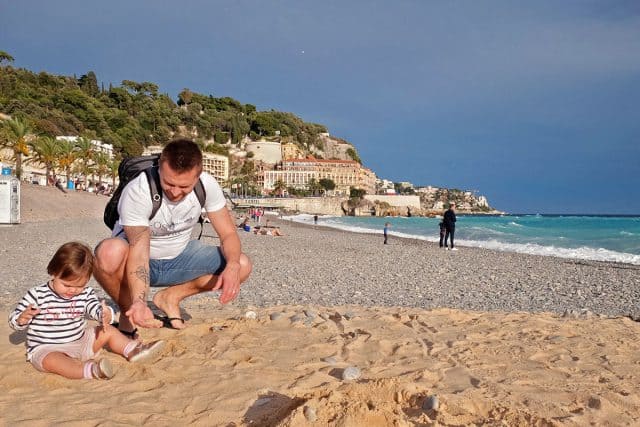 Thank you to Jolene and Andrzej from Wanderlust Storytellers.
One of my favorite cities to visit in Europe with kids is the Southern-France city of Nice. This Mediterranean beach-front city is filled to the brim with plenty of activities for both adults and kids alike. We recommend that you stay in the old town, right in the heart of it all. This way the kids can run around the Italian-like piazza's whilst you enjoy your coffee at one of the many restaurants.
Although Nice has one of the most spectacular beaches in all of France, your kids will probably love to spend more time playing at the famous Castle Hill Park instead. Whilst your little ones play around and exhaust their energy having fun at the playgrounds, you will have plenty of opportunities to snap tonnes of amazing photos of the city from above. The views of the city from the park are to die for!
Another fabulous attraction in Nice for kids is the Promenade du Paillon.  It is a great place to let the kids loose in between the fun water jet fountains and misters.  It also has a fabulous play park for those who prefer to stay dry.
For families keen to hit the beach, we highly recommend that you check out some of the private beaches (like Ruhl, Neptune and Hi Beach). These beaches are more kid-friendly and have some child-friendly play areas as well as kid pools.
Our youngest loved chasing the birds in the Old Town piazza's and you will also find plenty of delicious gelato for the kids (and adults) too.
Nice is a city that you must put on your list of places to see when you are travelling through France for sure! We loved it and know that you will love it too!
---
Reykjavik/Iceland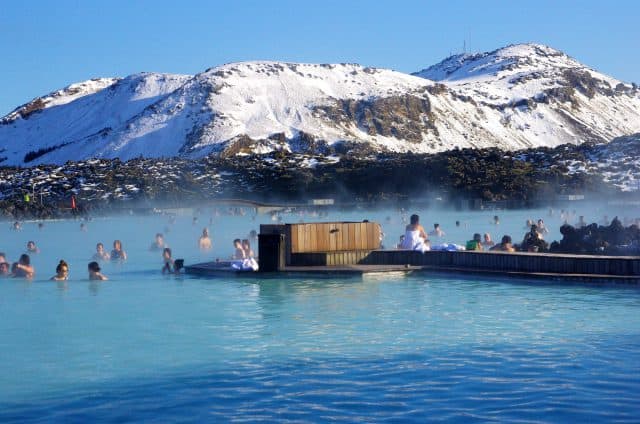 Thank you to Pierre from Anything Under Our Stars.
Nowadays everyone is busy with their own lives making a living that we often forget to live life. Spending time with family has been a challenge when we are so concentrated on our 9-5  work. The best way to have the not so ordinary-quality time with the fam bam is traveling. And what's the perfect place? – The city of Reykjavik, Iceland!
Reykjavik in Spring, and in all types of the season is the perfect place to bond with your family, find new adventures, experience rich culture  / good food, unpredictable weather, and great people.  It is the best city to explore new things together as a family.
You can road trip your way to attractions you have never seen. It is also an authentic way of learning geographical features, volcanoes, animals (whale watching). As a family, you can plan different activities that suffice your adventure-seeking hearts.
And do not forget aurora borealis which is always part of everyone's bucket list of all ages. Seeing those green, blue and white lights shining from the dark sky will surely make you feel like your living in a fantasy. End it off with a laidback, deep soothing dip at the blue lagoon is always a good idea.
Swim in the blue lagoon and indulge yourselves with relaxation activities like mud masks, massages, and spa is perfect for your children and for the parents. Kids too need this once in a while.
So, still not convinced if Reykjavik is the best city to travel with the family?  All the attractions are free of entry (except for the Blue Lagoon). All you have to do is drive your way to the sites. The best things in life are free in Reykjavik.
---
Berlin/Germany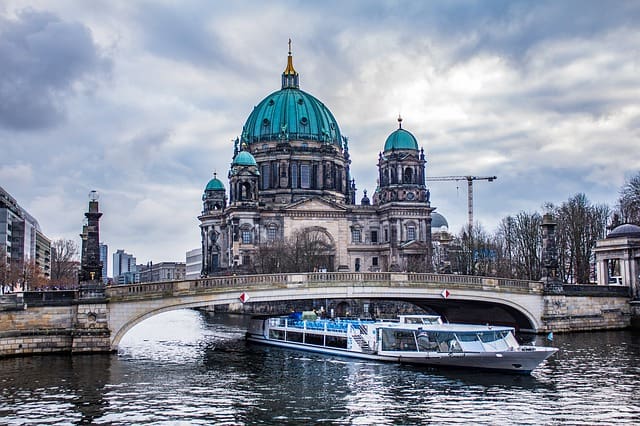 A visit to big cities with kids can be daunting especially when they are quite young. Berlin, German's capital can look quite intimidating at first glance because of its size. Readers of my blog know that my kids and I love visiting this exciting and vibrant city, situated right in the heart of Europe.
Not only travel your kids for free when you are using the extensive public transport system but Berlin has also over 1000 playgrounds where kids can explore, play with water and mud, and try challenging activities. They can mix and mingle with the locals and will quickly find new friends.
Berlin is nothing short of child-friendly cafes and restaurants with yummy treats for your little munchkin. Enjoy your well-deserved cup of coffee while your kids are busy playing with the toys.
It is really hard to point out our favorite activities to do for families but they are a couple of things we highly recommend. We do love the puppet theater in Berlin-Mitte where German fairy tales are being brought back to life. This would also make a great activity for a rainy day.
For hot and sunny days pack your bathing suit, a towel, and head of to the famous Strandbad Wannsee. A hundred meters of fine white sand is waiting for kids to play in. The lake is safe for children as well. You can easily spend there the whole day. There are lots of snack stands for hungry stomachs.
You also need to try local specialties like the Berlin Bratwurst which you will literally find at every corner as well as the Berlin Pfannkuchen, a deliciously deep-fried doughnut filled with jam. Your kids will love it.
For more inspiration for things to do in Berlin, please read our post The Best Things To Do With Kids In Berlin.
---
The United Kingdom
London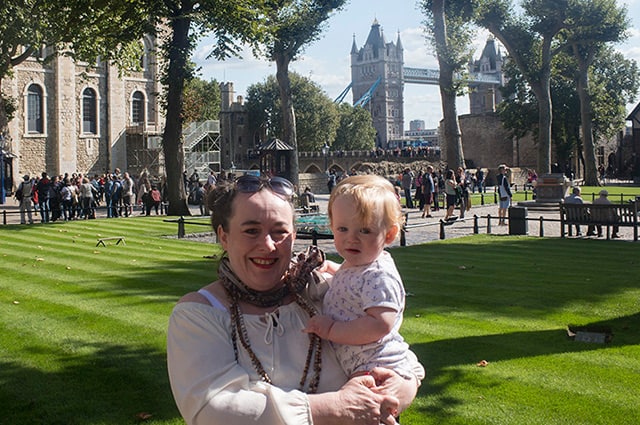 Thank you to David Angel from Travel With The Little One.
We've always loved London – one of us lived there for eleven years – and also found it to be one of the best cities in Europe to visit with kids, having taken our son there several times during baby- and toddlerhood.
Our Little Man has always been a keen explorer – he was a Heathrow to Sydney return veteran by the time he was five months old. And London was to be one of his main introductions to the world.
We'd recommend London for families simply because there's such a wealth of things to do with kids of all ages there.
Our son has loved so many different things about London, from meeting a Chelsea Pensioner in full uniform on the number 11 bus, to see the horses' armor at the Tower of London to trying Jamaican food at Brixton Market. He was also captivated by the busyness and bright lights of the city, especially at night.
The one must-do activity we'd recommend for families in London is to visit some of the museums in Kensington. We only took Little Man to the V&A (Victoria & Albert), one of the world's leading art and design museums, which he thought was wonderful.
However the two museums across the street from the V&A – the Natural History and Science Museums – are both huge hits with kids. And on our return to the city, they'll be one of the first ports of call with Little Man, especially as he's older and will appreciate and understand them more.
---
Edinburgh
Thank you to Marianne from Mum On The Move.
Edinburgh is a great fun city to visit with kids. I lived in Edinburgh for 14 years before I had kids, so I got to know the city well – especially the shops, bars, and restaurants. But returning with two kids in tow was a new experience, and we were pleasantly surprised by how many fun things there are to do with kids here.
Edinburgh is a relatively small city, making it easy to get around with kids, and there is lots of wide-open green space, including the city-center Princes Street Gardens. Most restaurants are child-friendly, and although there are a few hills to conquer, it is generally stroller friendly too.
Scotland's number one paid-for tourist attraction is Edinburgh Castle, which is easily visited with kids, and Edinburgh Zoo and Dynamic Earth are also fun. Our favorite attraction for kids though is the National Museum of Scotland, which is in the Top 20 of the most visited museums and galleries in the world.
There is a lot to take in at this brilliant hands-on museum. From the age of the dinosaurs to the technology of the future, there are more than 8,000 objects displayed, covering everything from science and technology to world culture, transport, and the natural world.
Our kids especially love the Animal World gallery, jammed full of stuffed animals, and also the Adventure Planet gallery where they could dig for dinosaur bones and crawl through the roots of an oak tree to search for bugs. There's even a full-size Tyrannosaurus Rex skeleton. And what's more – it's free!
For more things to do in Edinburgh with kids,  please click here.
---
Bath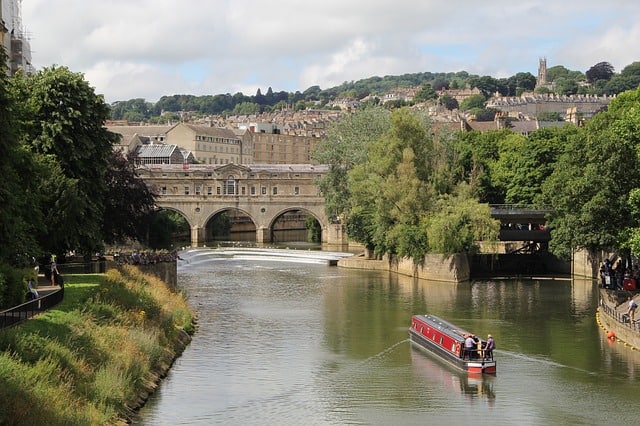 Thank you to Angela from Reading Inspiration.
Bath in the UK attracts large numbers of tourists. However, it doesn't get hectic and is a great place to visit with children. We spent a week there with our eight-year-old and found lots of fun activities.
Taking a boat trip on the river Avon is a great starting point. You can pick up an open-top cruise from Pulteney Bridge. My son was in awe of this amazing sight itself, one of the few bridges in the world to be covered in shops. There is also a kid's maze here.
My son loves history and found the Roman Bath House an amazing site to explore. Visitors can taste the warm spa waters, renowned to have health-giving properties. Be aware – only drink from the outlet at the exit where cups are provided, water from the Great Bath itself is untreated and unsafe! The Roman Bath House gets busy so be prepared to queue.
There are many historic sites and museums in Bath kids will enjoy, and most have activities for children. We particularly enjoyed The Museum of East Asian Art and the Holbourne Museum set in the Sydney Pleasure Gardens, which has regular children's workshops.
For sunny days there are beautiful parks and fun activities like Adventure Golf in the Royal Victoria Park, a short walk from the iconic Royal Crescent.
Our must-do activity for families to do in Bath is to visit BathAquaGlass where you can see glass blowing demonstrations and take part in interactive workshops. It's fascinating for kids and adults to see the art of glass blowing in practice.
---
York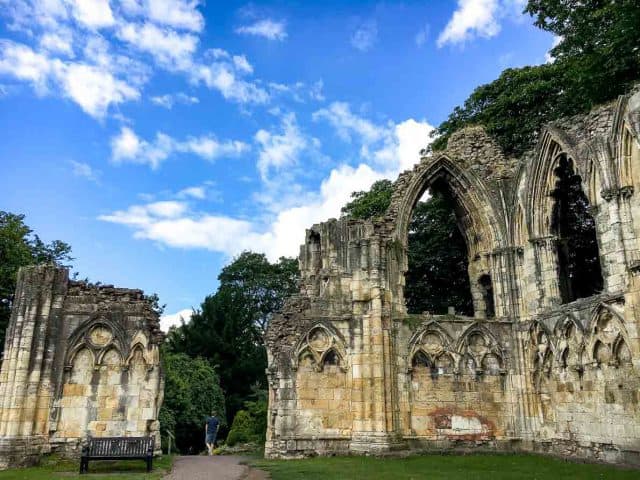 Thank you to Emily Cole from Kids and Compass.
York is one of our favorite cities in the UK.  It's an ancient city which at various points in history, was a large Roman settlement, a Viking stronghold, a Saxon town, and now a modern city.  You can see buildings from all of these time periods during a walk around York's center.  My family and I have visited York several times and it's the perfect place to spend a long weekend.
Walking along York's city walls is one of my favorite things to do in York.  You can explore some of the old towers and get an interesting perspective over the city.  Most visitors to York stop in the York Minster where you can climb the tower.  The nearby Museum Gardens are a lovely place to picnic and let the kids run around.  Look out for the Roman ruins near the entrance, too.
York has plenty of family-friendly museums, like the Jorvik Viking Centre where you can experience the sights and smells of Viking York.  Alternatively, visit York Castle Museum which has a recreated Victorian street.  If you've got older kids then they might enjoy a visit to the York Dungeon where they can learn about York's gruesome past.
A visit to York wouldn't be complete without trying the cakes from Betty's tearooms.  You can have afternoon tea at Betty's or just buy some cakes from the shop to eat in one of the parks.  Although kids might enjoy York's Chocolate Story most – an interactive chocolate museum where you can make your own chocolate lollipop – perfect for kids!
For more tips and information about York with kids, please click here. 
---
Winchester
Thank you to Carl from Travel Better.
Winchester is a great location for family adventures thanks to its accessibility, exciting history, and great food options. In fact, it is so good, we chose to make it our base in the UK.
The city of Winchester is rich in history and this comes alive across the city with many interactive and interesting museums include the City Museum, the Roundtable in the Great Hall and the North Wall tower all providing interesting aspects of the history of Winchester covering Romans, Saxons, Vikings, and Normans. Plus, all these places provide the chance for kids to get involved by dressing up or getting hands-on with interactive models.
Winchester is a nice and compact city so very easy for families to explore on foot and there are plenty of eating options ranging from fine dining options like the Chesil rectory to fast food and bakery choices. One of our favorites for family meals is Dim-T on Jury Street that serves up great Asian inspired dishes and is very family-friendly.
The one must-do attraction families visiting Winchester has to be the Cathedral. For starters, its location in the heart of the city will get families exploring and seeing much of what Winchester has to offer just by walking to it.
Once inside the cathedral, it is a treasure trove of interesting features including the grave of Jane Austen, great views of the city from the spire, and the chance to walk down to the crypt under the Cathedral and view the Anthony Gormley statue Sound 2.
You and your kids can learn about the incredibly brave exploits of William Walker who risked his life by going down underwater and under the Cathedral to shore up the footings and save the Cathedral.
---
Ireland
Dublin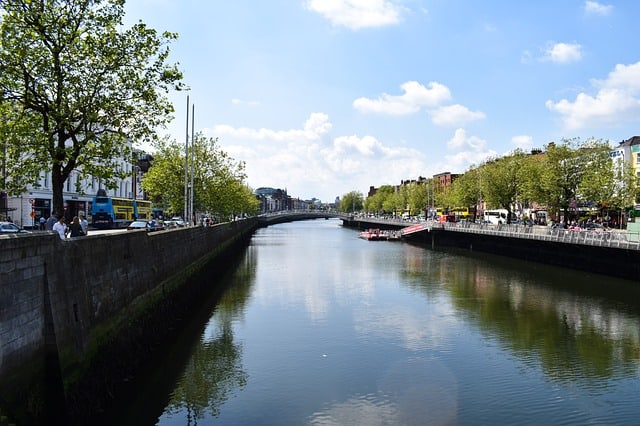 Thank you to Marta from Learning Escapes.
Dublin is a lovely destination for a city break with kids. Its city center is compact and easy to explore on foot, it has beautiful parks with fabulous playgrounds and is well equipped to welcome even the youngest of visitors thanks to play centers, family-friendly hotels, and an overall family-friendly atmosphere.
We have been living in Dublin for over 10 years and we have some firm family favorite when it comes to activities. In terms of sightseeing, my kids love the Viking museum of Dublin called Dublinia: this is an indoor, interactive museum teaching about Dublin's Viking times. You have a reconstruction of the old city, medieval games, and a fun treasure chest to play dress up. Perfect for learning about the city while having fun.
If the weather allows, we also like to explore the city parks and even stretch out legs to the outer neighborhoods of Dublin such as Howth, along the coast.
This part of Dublin is outside of the city center but it has beautiful scenery and something that usually kids cherish: seals! They live in the cold water of this old city fishing harbor and bob up and down in front of the many fish restaurants in the area. They are always a hit with the kids and this proximity to nature is typical of Dublin, which one of the main reasons why I think a trip here as a family is just fabulous!
You can learn more about visiting Dublin as a family here.
---
Cork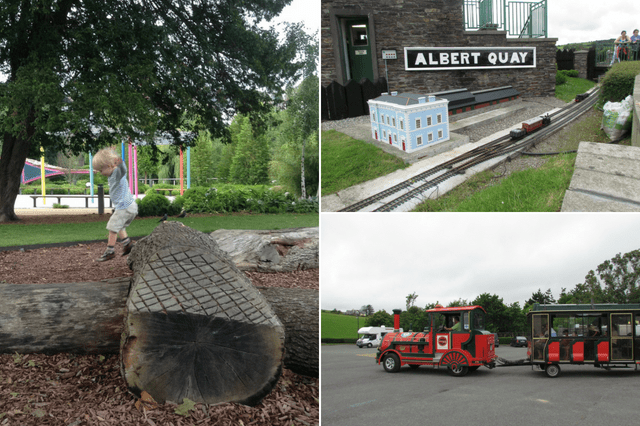 Thank you to Emma from Little House Lovely Home.
Cork is perhaps the easiest city in Ireland to visit with kids. The population is just a fraction of Dublin's but you can have a similar Irish experience in a more chilled-out environment.
Cork airport is well connected by low-cost carriers from all across Europe and getting around with a rental car is a stress-free experience.
Cork City has the beauty of West Cork and the Ring of Kerry nearby, or you can just stay in the city and explore the historical and highly walkable center.
The people in Cork are genuinely friendly, and kids are welcome pretty much everywhere.
Our favorite place to visit in Cork City is Fitzgerald Park in the city center. The park is home to beautiful gardens, an amphitheater, an amazing modern playground plus a nature play area and the Cork Public Museum. It's a great place to take the kids for a run around after a day spent exploring the city. The cafe also does excellent coffee.
Further afield, a day trip to Clonakilty is a great day out for kids. The West Cork Model Railway Village in Clonakilty has model railways and village scenes. There's also a playground, indoor soft play area (great for changeable Irish weather) and the Choo Choo Road train tour of the beautiful village of Clonakilty.
Clonakilty is just over 51kms (31mi) from Cork City. It should take you around an hour if you aren't tempted to stop along the way.
---
Belfast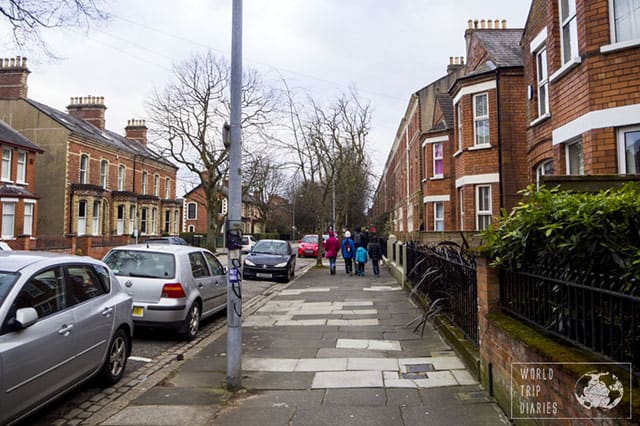 Thank you to Thais from World Trip Diaries.
Belfast, in Northern Ireland, is one underestimated city in Europe.
We didn't know what to expect of it when we went and I need to say that we absolutely loved it!
It's relatively small so if you rent a car for a couple of days, you can do almost everything! And then you'll have time left to visit the Giants Causeway (which is amazing!)!
In Belfast, you can visit the Titanic Museum, Ulster Museum, or even the SS Nomadic (it's the last remaining White Star vessel, restored and open for visits!), or spend some time in the lovely Belfast Castle!
There are also many parks, including the Botanical Garden, CS Lewis square, and the Gruffalo walk! Parks are great for the kids to run wild and play freely.
But one thing that can't be missed is a visit to Saint George's Market – an indoor market where you'll find good food, loads of craft and souvenirs, some vintage treasures, and, if you're lucky, live local music! It only happens from Fridays to Sundays during lunchtime, so make sure you're there during that time!
We loved it so much that we ended up visiting twice. Oh, the kids favorite there was Aunt Sandra's Candy Factory's stall! For more tips about visiting Belfast with your family, please read more here.
---
The Netherlands
Amsterdam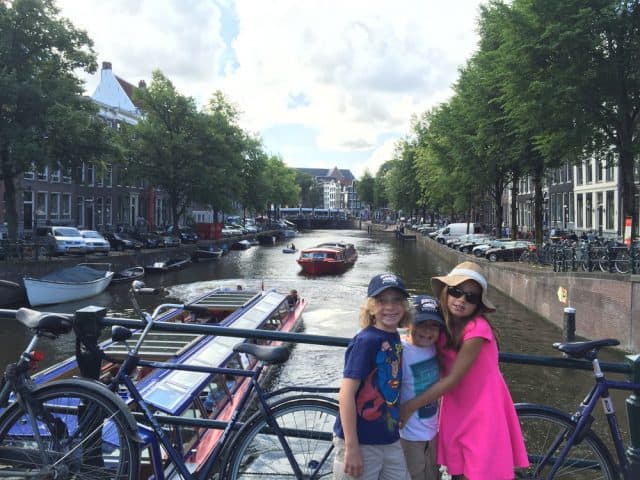 Thank you to Dawn Nicholson from 5 Lost Together.
One of the cities in Europe that really surprised us was Amsterdam.  Despite its reputation, we found it to be a wonderful city to explore with kids.  With its picturesque canals, bicycle culture, historic buildings and beautiful parks, there are plenty of family-friendly things to do.
Visiting Anne Frank's House was really impactful for all of us and it made them curious to learn more about the Holocaust and the World Wars.  The fantastic NEMO Science Centre is one of the best we have visited with so many great hands-on activities for kids of all ages.
We spent lots of time walking the narrow streets, but taking a canal cruise was another great way to see the city and learn more about its history.  A great day trip outside of the city is to visit the open-air museum of Zaanse Schans.  Here you can see and enter real working windmills, learn more about Dutch products like clogs, and the industrial history of the Netherlands.
One of the things that made Amsterdam so special for us was that we stayed on a houseboat in the canals.  Our floating apartment allowed us to watch life go by on the canal and city streets and we even had visits from swans each evening.  It was such a unique way to experience Amsterdam and something I would definitely recommend for families.
For more family travel tips, read Amsterdam with kids.


---
The Hague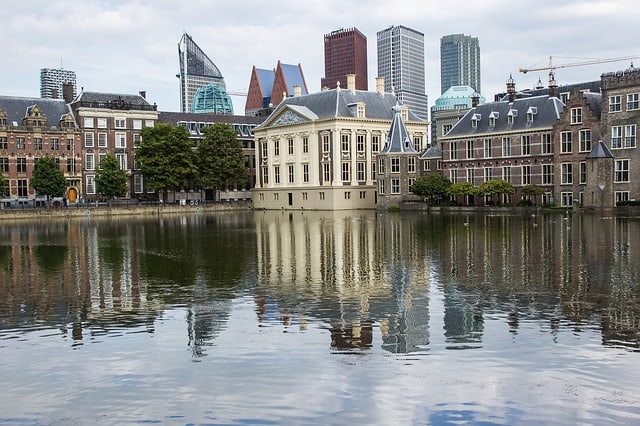 Thank you to Karen from Wanderlustigk.
The Hague is a lovely city for kids as there's a lot of very family-friendly activities here.  Beyond its cultural significance of the city (for those with older children), the ease of walking across the city center with a number of family-friendly cafes for lunch, and quick access to the beach, the Hague is a popular destination for families as it also lacks the rowdy reputation of Amsterdam.
For those with young children (or even teenagers), Madurodam is the most popular attraction.  Actually a war memorial, Madurodam was built after World War II by the family of a fallen Dutch soldier who hoped to inspire the Netherlands while it was rebuilding after the war.
At the Madurodam, you can see the Netherlands in miniature, so whether you're an adult or a child, you will be delighted by the tiny Dutch trains running across the memorial as well as the incredible number of details in the buildings.  There's also a cheese sale to see how many cheese wheels you weigh.  Be sure to bring your camera as there's a number of perfect selfie points where you'll want to stop to take a photo with the whole family.
On a nice day, you also have the beach resort of Scheveningen, which is only a few trams stops away.  Be sure to visit the beach here for a fun day out with the family.  At the pier, you'll find several attractions, including a Ferris wheel with beautiful views of the beach and a zip line for those looking for an adrenaline rush!
---
Leeuwarden
Thank you to Shere from Shere y Paul.
Leeuwarden is the capital of the Dutch Province Friesland. This year, it is also the European Capital of Culture 2018, and Friesland was named Top 3 in Lonely Planet's Best in Europe 2018.
Leeuwarden is a very charming city, perfect for families. Here, you can admire the Dutch channels and architecture without the crowds of Amsterdam. The city center is compact and you can reach the major attractions and museums with a short walk or a bike ride. You can take a boat ride in the channels, have a picnic in the Prinsentuin or climb the 183 stairs of the Oldehoeve tower for a panoramic view of the city.
If you are in Leeuwarden with kids, you should for sure not skip a visit to the "Natuurmuseum Frysland". This museum has been renovated and it is very interactive and educative. Our children loved the guided visit to the dragon that leaves in the rooftop of the museum as well as the interactive exposition "het grote grutto theater" (this exposition is only available in 2018). In each of the three floors, there are different themes suitable for all ages: from Darwin's evolution to a 15-meter long whale's skeleton.
If you want to spend the night in Leeuwarden, the best place will be Alibi. Alibi is part of De Blokhuispoort, an old prison transformed into a cultural center with artisan products shops, a library, a restaurant, and the fancy hostel Alibi. This hostel has shared, but also private cells. They even have deluxe cells with a double bed instead of bunk beds
For more hands-on travel tips for a family trip to Friesland, please click here.
---
Italy
Rome
Thank you to Marta from Learning Escapes.
Rome is my kids' favorite city in the whole of Europe. It is where I am originally from and, over the course of the years, I have brought my 2 children there many times, to visit family but also to experience the very many things this fantastic city has to offer its visitors.
What we love most about Rome is the city's long history and the many sightseeing opportunities it offers. The Colosseum, with its immense size and gladiator stories, never fails to impress children and adults alike and St Peter's square is often mentioned by our kids as a highlight: crossing an international border on foot is not something they do every day!
As well as important historical landmarks, Rome has many large green spaces, cool play areas such as Explora children museum and something that is likely to be the one thing kids will talk about once back home: pizza and gelato at every corner!
Rome, however, can be overwhelming for families in terms of traffic and size and many families are put off by it busy streets. The best antidote to this is to choose accommodation carefully and base yourself in a family-friendly hotel in the city center: this is the best way to enjoy Rome with family!
---
Venice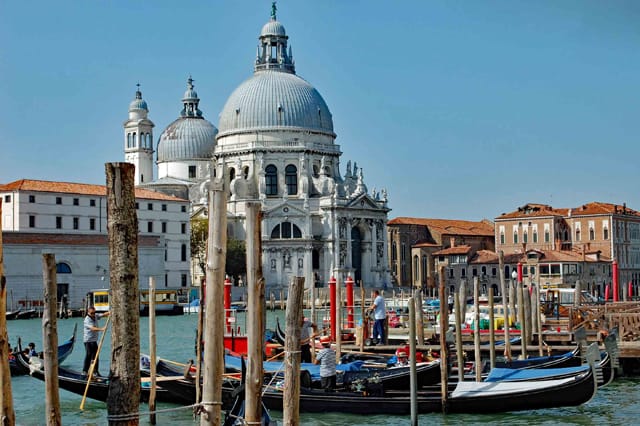 Thank you to Emma from World Best Hikes.
Normally we avoid visiting cities as a family – our two boys are not very patient with museums, gastronomic exploration or shopping, while my husband and I are not keen on typical family attractions like parks and zoos. But Venice is one city that got the thumbs up from everyone.
For starters, Italy a great place to visit as a family. Everyone loves children, which makes traveling a breeze. Crying child? Awkward stroller? Broken glass at a restaurant? All met with good humor and a smile. On top of this, the food is kid-friendly while still being interesting for adults.
And then Venice is no ordinary city. Canals! Gondolas! Ferries! Sinking buildings! Our then 7- and 4-year-old loved it all, not to mention chasing pigeons. You'll notice I haven't mentioned cultural sights like Saint Mark's Basilica and the Doge's Palace … we skipped these in favor of wandering around and soaking up the atmosphere.
This is very easy with young kids, as there are no cars to worry about. And even without going inside, my husband and I could still admire the buildings and feel we were part of the city.
Everyone's favorite part of the day was enjoying gelato on a beautiful old bridge, watching the gondolas and their passengers pass by. The colorful island of Burano is also a must see – less crowded and very pretty.
As long as you don't have your heart set on a lot of shopping or churches, I definitely recommend Venice for families!


---
Stockholm/Sweden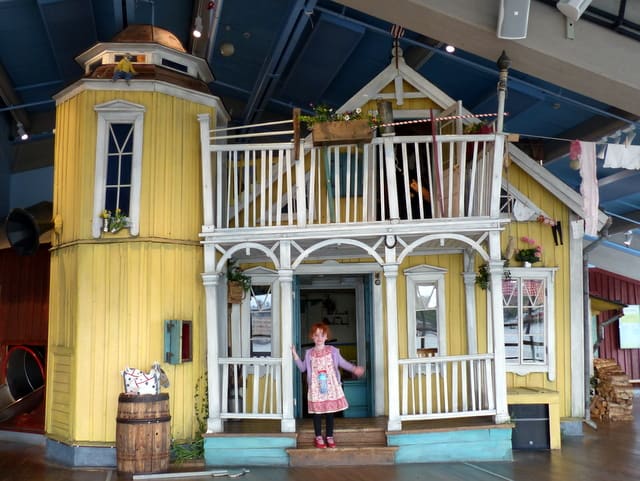 Thank you to Sharon from Dive Into Malaysia.
Stockholm surprised us by being one of the most kid-friendly cities we have visited in the world. It should definitely be on your bucket list in Europe.
This is because young kids are free nearly everywhere. When it comes to attractions, every museum we went to (and we went to a lot) had some type of child area and activities. Wherever we ate had a kids menu.
The city is also very pram friendly with prams everywhere. It's a very easy city to visit with kids and our kids enjoyed many attractions that would normally bore them meaning us adults were able to get a lot out of Stockholm as well.
It's also a beautiful city with many waterways and islands. There are many great views and it has an interesting history. It's also full of friendly people who speak good English.
Apart from walking around the Old Town, there are many good attractions. We particularly enjoyed the Nobel Museum, the Vasa Museum, and the Swedish Police Museum.
But our top must-do for a family has to be to visit Junibacken, "a fairytale house". This was created by the famous Swedish author, Astrid Lindgren. She designed this place for children so they could have a museum where they could touch and play instead of only being about looking. She was passionate about children's literature as well so the two come together here.
There are many areas but the top part for us was Pippi Longstocking's house. I read these books as a kid so I thought they were extra cool! Our kids were young and hadn't read them yet but they still enjoyed it. It was their favorite place in Stockholm.
---
Porto/Portugal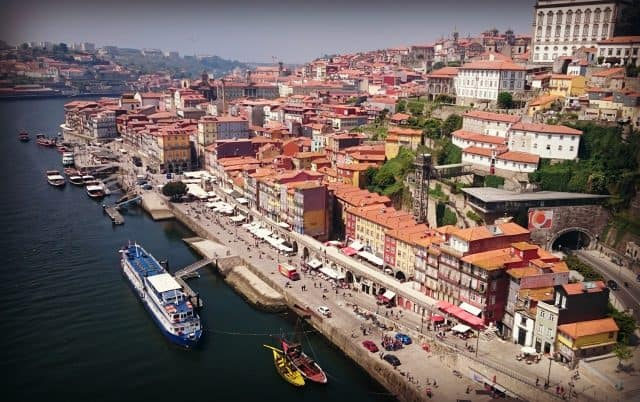 Thank you to Josie from Where Jo Goes.
Astride the banks of the river Douro sits Porto, Portugal's second city which is swiftly rivaling Lisbon as a great destination to visit with children. Our family with two tweens had a wonderful few days exploring the city over Easter.
Compact enough to walk around easily, strolling the cobbled streets of the old center down to the Cais Ribeira to sit at a pavement café and watch the world go by is one of its more simple pleasures.
When small feet get tired, catch a tuk-tuk, a train or even a cable car around the city.  Pop onto the vintage tram that will take you to the beach and the palm-fringed Atlantic Ocean at nearby Foz.
Visit the bookshop Livraria Lello that inspired JK Rowling or the gardens at the Palacio de Cristal with its peacocks and stunning views of the river. Gourmets will enjoy the Portuguese cuisine, for children the pastel de nata will be popular as will the ice cream at the Cremosi Gelato in the heart of the city.
Our whole family enjoyed a food tour of Porto with Taste Porto, a three-hour walking tour around restaurants and shops learning about Portuguese cuisine and, importantly, tasting along the way. Porto is awash with museums, art galleries, and churches and spotting the colorful mosaics makes walking around a pleasant experience.
For a city break with children that has something for the whole family – from beaches to parks, from gourmet cuisine to ice cream – Porto makes a great holiday destination.
For more inspiration, read our post Portugal With Kids – Discover Top Places And Things To Do
---
Istanbul/Turkey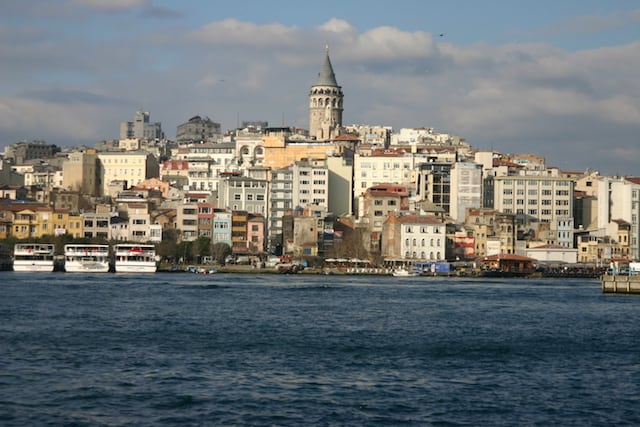 Thank you to Cerise from Enchanted Vagabond.
Traveling to Istanbul, Turkey with kids is a fantastic way of exploring a unique part of Europe. This iconic city of 15 million people is perfect for visiting as a family because of its affordability and friendliness. While many visitors come to see the UNESCO World Heritage sites like the Blue Mosque, I adore Istanbul more for the local experiences like watching people fish from the Galata Bridge and playing in the many plazas.
Visiting the famous Spice Bazaar market with your young kids is a must-do free activity. Open daily from 8 am – 7 pm, this covered market is the perfect place to sample apple tea and pick-up a shwarma sandwich and pomegranate juice for lunch. Vendors will also share tastes of Turkish delight with young visitors, or offer a few pistachios and dates as a treat.
Nearby, kids can run around the plaza or buy some birdseed to feed the hundreds of friendly pigeons — our daughter loved doing this! Taking a walk underground at the Basilica Cisterns is also mesmerizing for kids of all ages. Raised platforms over water where carp are swimming and the amber lighting make it mysterious. It's also a great escape when the weather in Istanbul gets too hot for kids to enjoy being outdoors.
You can wrap up a day with a visit to the famous Galata Tower and enjoy the experience of grabbing a Turkish ice cream together.
Extra Tip: If you visit the mosques, make sure you have a wrap or head cover for your kids also.
With so much history, inexpensive food and great hotels, it's easy to see why Istanbul is easily one of my favorite cities in Europe to visit with our kids.
Related post: Top 7 Cheapest European Countries To Visit With Your Family
---
Tbilisi/Georgia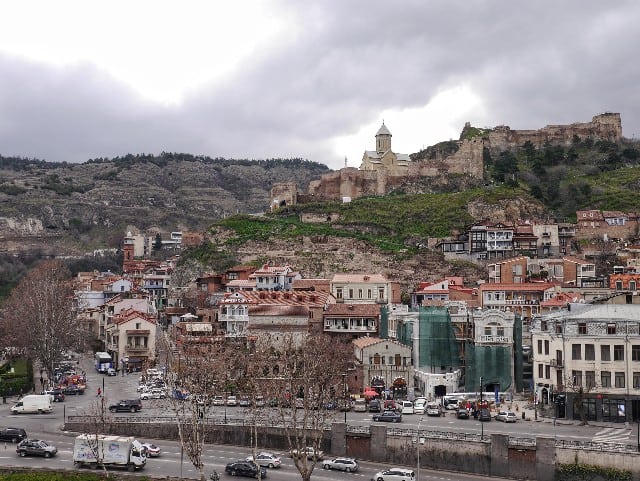 Thank you to Nathan from Open Road Before Me.
Named for the thermal baths still operating in its Old Town, Tbilisi is a city filled with historical treasures, shaded parks, and more good food than you can shake a stick at.  Kids will love using their hands to eat khinkali — Georgian dumplings — and khachapuri, the Georgian take on pizza.
Parents will appreciate the presence of several pedestrian-friendly streets in the historic districts as well as the many parks throughout the city which provide safe places for kids to play. Mtatsminda Park, in particular, stands out — accessible via the funicular and offering an amusement park just for the kids as well as a cozy restaurant with jaw-dropping views for Mom and Dad.
Whatever you do, don't miss out on taking the cable car up to Narikala Fortress.  Costing only 1 GEL per person, it's a two-minute ride you and your kids won't soon forget.
Riders get lifted over the Mtkvari River towards the fortress, which is perched on a hilltop overlooking the Old Town and thermal baths.  Once at the top, explore the fortress itself and enjoy the stunning views of Tbilisi.
Don't forget to walk along the ridge to see the Soviet-era statue of Mother Georgia.  When finished, ride the cable car back down or descend by foot or zip-line on the opposite side of the hill, entering the city's sprawling botanical garden for some fresh air and a picnic.
For more tips and information about Tbilisi, please click here.
---
Prague/Czech Republic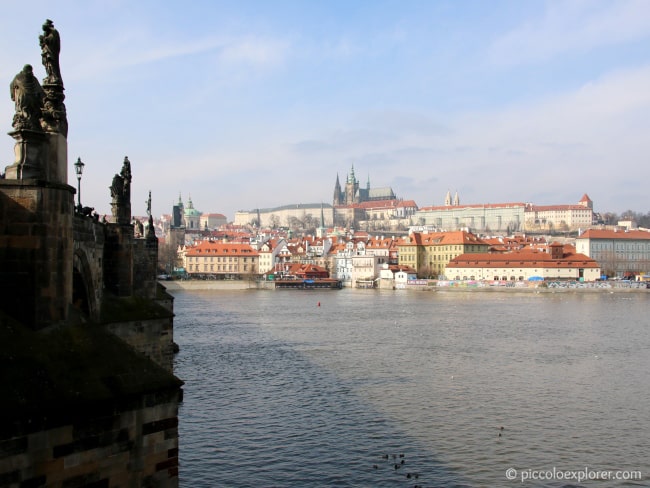 Thank you to Cindy from Piccolo Explorer.
Prague ticked all the boxes for what we were looking for in a family-friendly city break: it's easy to get around and a culture-rich city with plenty to see and do for all ages. The restaurants and attractions are accommodating to families and some areas are pedestrian only, great for little ones to move about safely.
With its beautiful architecture and charming buildings, Prague is a pleasure for sightseeing and exploring by foot. My main tip for visiting Prague with kids is to choose a few places and plan a walking tour. During our long weekend trip, we visited Charles Bridge, Old Town Square, Mala Strana, Prague Castle and St. Vitus Cathedral, all within a short walking distance of each other.
Related post: Prague With Kids – The Best Things To Do In 3 Days
One of the highlights of our trip was enjoying Czech cuisine. The goulash and Prague ham with dumplings, in particular, was our family's favorites. Our best meal at U Modré Kachnicky, a beautifully decorated restaurant in Mala Strana that specializes in traditional dishes with duck and wild game.
Another family-friendly restaurant we can recommend is the Restaurace Mincovna located in the Old Town Square. And for a scrumptious treat, head to the other side of Old Town to the Good Food Coffee and Bakery, famous for its scrumptious tunnel-shaped trdelnik (or chimney cake) that are filled with ice cream, whipped cream, fruit, chocolate or other ingredients.
Or visit the Národní Banka Vín, where you'll find handmade, decorated gingerbread treats, freshly baked at the shop.
For more tips and inspiration, please read  Snapshots From Prague.
---
Galicia/Spain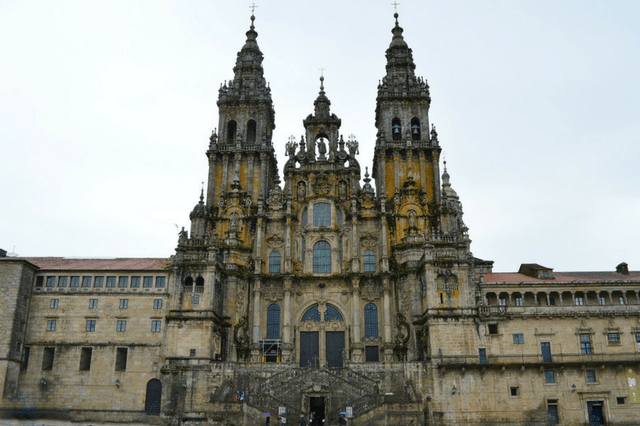 Thank you to Samara from Tiny Fry.
Galicia is located in the northwest of Spain and can be described as an autonomous state in the country. While Galicia has many tourist attractions comparable to those that you would see in the more populated areas of Spain, the true beauty of this area is its idyllic scenery. This province is perfect for kids because it gives you a chance to pry them away from their screens and show them how much beauty this world has to offer.
We had a great time in Ourense exploring all of nature and history in the city including the Roman era constructions that are still standing, and the many bodies of water, including rivers, thermal baths, and most importantly, the waterfalls.
For more places to discover in Spain, read our post Spain With Kids – The Best Places To Visit With Your Family
There was so much to do it was tranquil to see, but there was always that thought in the back of my mind that we wouldn't get to see everything. When the day was done, everyone was exhausted and hungry and it wasn't hard to find a great restaurant to take a load off and talk about our adventures.
No matter where you are staying in Galicia, make your way north to Aquarium Finisterrae in La Coruña. From the outside, it is fairly unassuming and almost looks like a warehouse, but the inside is something else. They have a super cool area that is a replica of the Nautilus and gives a great wrap-around view. They even let you touch some of the animals, which was a treat for the kids.
---
Switzerland
Geneva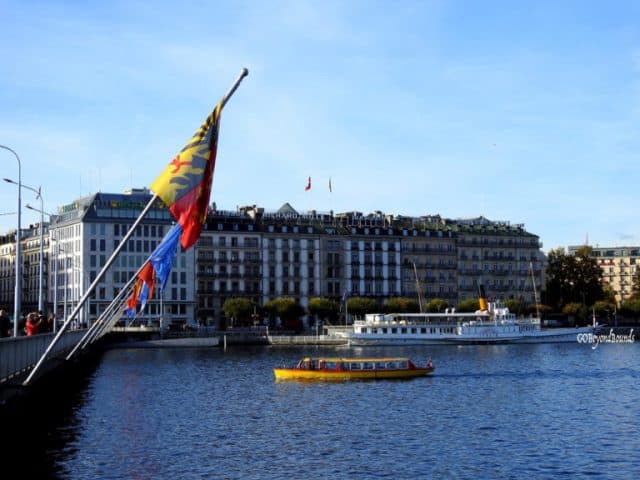 Thank you to Rashmi & Chalukya from Go Beyond Bounds.
We lived in Geneva, Switzerland for more than a year with our daughter who was less than a year when we first landed.
Geneva is one of the best cities to visit with kids. There are plenty of gardens, parks with play areas for kids, in fact, more than 25% of the city is covered in green which gives it the name 'City of Parks'.
The botanical garden of Geneva has hundreds of thousands of flora species to explore and a small section where kids can have fun watching the deer, goats, swans frolicking around in the enclosure. And the peacocks wandering freely around the park.
Geneva has numerous museums around 30 to be precise and most of them like the History Museum and the Watch Museum are great to visit with kids.
One of the best ways to explore the Geneva City views to go boating on the Lake Geneva. The public transport buses and trains in Geneva are kid-friendly too with a reserved place for strollers and buggies. And all the major attractions in the city have clean and spacious baby changing rooms.
One of the major points of interest in the city of Geneva is the Old Town with cobbled stone alleys, quaint cafes and some important museums. The Old Town is a car-free area which is best to explore with kids. Kids can run around freely while you enjoy the Old Town which boasts of 2,000 years of history. There is also an option to explore the Old town on a mini-train which is equipped with an audio commentary.
For more tips about visiting Geneva, please read Things to do in Geneva.
---
Interlaken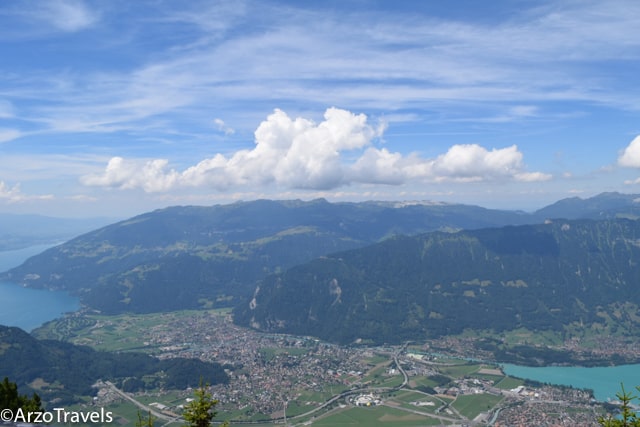 Thank you to Arzo from Arzo Travels.
As a family, Switzerland is a dream destination – and Interlaken is one of the best places to visit with kids.
The region of Interlaken, and also the town, is heaven for kids who enjoy some outdoor time. Whether you are a kid or an adult, you will love strolling the two amazing lakes (Interlaken is located in between two lakes) which are Lake Brienz and Lake Thun.
Both lakes are so pretty to look at, but  I also see people swimming in them (though the water in Lake Brienz is quite chilly), or, hop on a boat tour and let the whole family enjoy an amazing boat tour.
But it is not only the lakes that make Interlaken great to visit with kids. The scenery is one of the most beautiful in the world.
While the younger children might not notice it so much, the older will and if you are into outdoor activities all will enjoy the hikes – the best views in that region are from Harder Kulm, Brienzer Rothorn, Schynige Platte or Jungfraujoch Mountain. If you have smaller kids or are not that much of a hiker (no judgment, I am not that much into hiking either) you can use the cable cars to get to several mountain summits.
But there are also a few more places your kids will love: St. Beatus Caves (oh my, that place is so pretty and the cave is fun for kids), or the Ballenberg Open Air Museum – these are just a few places that prove that the region is great for a family holiday. As a family, Switzerland is a dream destination – and Interlaken is one of the best places to visit with kids.
For family-friendly accommodation in Interlaken, get more information here. 
---
Our Recommended Travel Resources
To find the best tours (not only) in Europe, we have found that Klook offers the best value for money with there extensive choices and offers. Click on the banner below to find out more.



Booking.com is our favorite search engine to find the most affordable hotel rooms in Europe. Click on the banner to find the best deals.


We do love to stay in holiday homes, with a kitchen and a play area for the kids. It feels more relaxed and also helps us to stick to a budget.
There are lots of options through Airbnb from townhouses to apartments at affordable prices; if you are new to it you could save money on your first booking via my link.

Click Here To Find The Best Deals With Airbnb
---
This post contains affiliate links. For more information click here.