Welcome to my post 'best tips for family road trips in New Zealand' which will be useful especially when you visit NZ for the first time.
When I first traveled to New Zealand over fourteen years ago, I started off by moving around with the public bus but soon discovered how fantastic it is to explore this beautiful country in my own car.
What a joy to travel at my own pace and not have to worry about anything. Fast forward fourteen years later, and now I am traveling with three children (and of course my husband) in tow, but the joy of going for a road trip has not changed. Despite the fact that we travel with more luggage and have to be much better organized than traveling by ourselves.
Related post: Tips for fun road trips with kids
Driving in New Zealand which is my home country now has been a bit of a learning curve, and I know that many tourists arrive with some misconceptions about road tripping in Aotearoa (Maori name for New Zealand).
On the world map, our beautiful country looks tiny, and people think that they can see everything in two weeks. Yeah, right.
Let me share my best ten tips for family road trips in New Zealand with you.
---
Ten Tips For Family Road Trips In New Zealand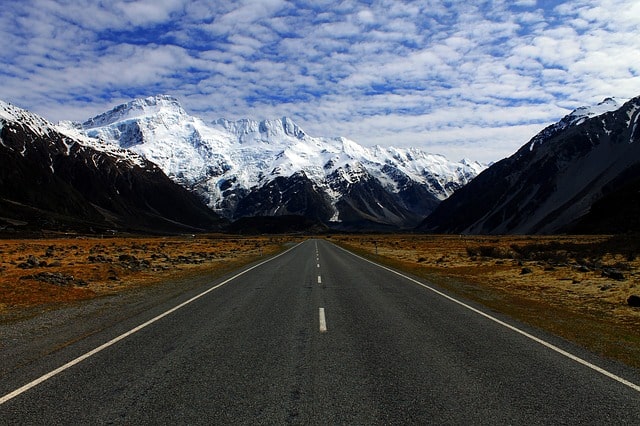 1. How Should You Get Around – In A Car Or Campervan
This one is probably the most critical question you need to answer before you even carry on with your travel plans.
Traveling in a campervan is one of the most popular ways to explore the country by many tourists.
There are many benefits but also some cons to it.
Your accommodation is sorted, and you don't need to pack and unpack your stuff all the time. A big plus especially when you are traveling with children.
On the downside, you still have to pay quite a bit of money when you are staying at a campground, and the space for sleeping inside the van is kind of limited.
It can be tricky to find parking spots in cities and generally takes a bit longer to get around.
How about hiring a car?
Traveling around in a car gives you more options of where to stay either on a campground, a motel, or a holiday home. You can drive a bit faster and be more flexible in cities.
The downside is that you have to unpack and pack when changing your accommodation.
Our preferred company for hiring a car is CarRental8 – Get a Great Car Rental for Less. Compare Discounts in 125 Countries! They have an easy to use website and offer best prices.
Either way, the choice is ultimately up to you and will probably come down to crunching numbers and your preferred travel style.
---
2. What Do You Need To Travel By Car In New Zealand
All you need to drive a car is your 'normal' drivers license;  you don't need an international driving permit or license.
Just to make sure, I would check with your travel agency or the car hire company. Things can change very quickly.
---
3. Best Place To Pick Up Your Rental Car/ Campervan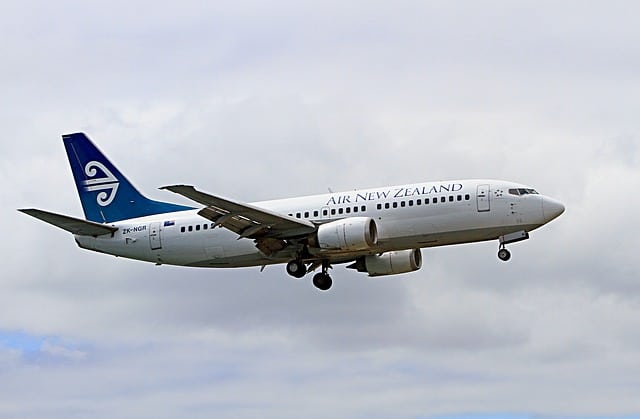 I always recommend to pick up your car from the airport. The car rental companies are usually open 24/7, and there is no need to go on a shuttle bus or hire a taxi to get to your pick up station.
It is so much more convenient to get the car at the airport and also to drop it off there as well especially when you are traveling with (young) children.
Extra Tip: Most people want to travel the Nort and South Island when they come to New Zealand.To save time and traveling thousands of miles, pick up your car at the Auckland Airport (North Island) and drop it off at Christchurch Airport (Soth Island) or vice versa.
In general, if you only have two or three weeks time, I would recommend just to focus on one island. Otherwise, you'll spend most of your time driving which can be really stressful.
---
4. Tips For Driving In New Zealand
Most importantly, you are driving on the left-hand side in New Zealand. It can be quite challenging to drive on the 'other side of the road' and takes time to get used to.
The speed limit on state highways is 50 miles/hour and on express highways 62 miles/hour.
Please note: the speed limit signs are in kilometers/hour!
New Zealand's roads are mostly in excellent conditions and well maintained.
The majority of roads are very windy and also narrower than in the United States or Europe. So take your time while driving and plan lots of stops along the way.
---
5. Traveling In The Cities
The largest city by far is Auckland with over 1 million people living here. The traffic is busy and very hectic, and I find driving in Auckland to be quite challenging compared to other big cities like Christchurch, Hamilton, Tauranga, or Wellington.
Related post: Best Things To Do In Auckland (NZ) With Kids
My biggest tip is to have a GPS system in your car; otherwise, you can get quickly off the right direction. Parking in Auckland's city center is a nightmare and expensive as well. Your best bet is to use the public transport instead.
---
6. Take Your Time
I can't stretch this point enough: take your time while exploring New Zealand. I would suggest traveling no more than 70 miles a day. Driving can be so tiring and as I mentioned before the roads can be very windy.
The roads are also narrower than you might be used to. Mostly, there is only one lane for each direction except for motorways. In remote areas, you can also expect lots of unsealed graveled roads.
To make our road trips more relaxing, we prefer to stay at a place for at least three days and from there go for day trips and hikes. This way, you will enjoy your vacation and your time with your family more.
Related post: Things You Should Know Before Visiting New Zealand
---
7. Toll Roads
There are currently only three toll roads in New Zealand which are situated around Tauranga and Auckland. The fees are around NZ$2 for one way which is very affordable.
These toll roads provide a quicker way to get to your destination, but it also means that you may miss out on some lovely sightseeing spots.
---
8. Car Seats For Kids
It is important to know that your children need to sit in an age-appropriate car seat until they are eight years old, e.g., baby capsule or booster car seat for older children.
Everyone traveling in the car needs to wear at least a safety belt.
For more information about the requirements for the use of car seat,s, please click here.
---
9. Safety Precautions
New Zealand has the reputation of being a safe country to travel. And most of the times it is true. But is still necessary to be cautious around tourist spots.
Always lock your car and never leave any valuable things in your car like passports, credit cards, your camera and the likes. It seems evident to many, but because of New Zealand's good reputation, people feel a bit more at ease.
So remember, always take your valuable items with you or leave them in your hotel.
---
 10. Gas Prices In New Zealand
The gas prices in New Zealand vary from place to place. As a general rule, you pay less for gas in the cities and a lot more in rural areas.
So before you go for a longer road trip, fill up your tank to avoid higher prices.
The prices are always per liter and not per gallon. One gallon equals around 3.82 liters. The average price for a liter of gas is at NZ$ 2.00 (February 2018).
Here in New Zealand, the most common gas stations are Caltex, Gull, Z, Mobil, and BP.
---
Summary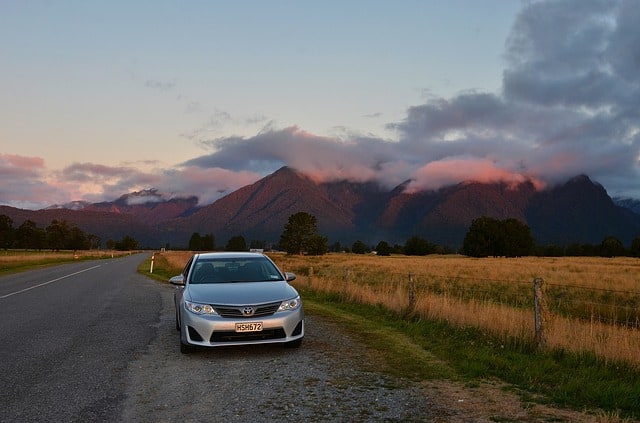 I do hope my list of tips for family road trips in New Zealand has given you a good insight of what you can expect when you drive in our gorgeous country.
Here are my tips in a nutshell:
Decide whether to hire a car or campervan/motorhome. Pick it up and drop it off at the airport.
You don't need an international drivers permit.
Drive on the left-hand side.
Roads are windy and quite narrow, and therefore it takes much longer to travel from one place to the other.
Speed limits are displayed in kilometers/hours.
Use a GPS especially for navigating your way around cities.
Only drive short distances a day.
Children up to eight years of age need to sit in a car seat.
Take your time and plan many stops on the way.
Gas is measured in liters.
Please share this post with everyone who plans to travel to New Zealand.
Safe Travels!
---
Please note: this post contains affiliate links.
More New Zealand Related Posts