Europe is such a fascinating continent. Each European country is rich in culture, architecture and interesting places to explore.
In my post about how to enjoy a cheap family vacation in Europe, I introduced a couple of search engines for an affordable vacation.
In addition, here is my list of  Top 7 Cheapest European Countries to visit with your family.
In my opinion, the biggest expenses are the cost of accommodation, catering and hiring a car to get around, unless you use public transport.
Therefore, I picked a week in August (Main season) and looked for holiday apartments for a family of four in the main cities of each country. To find the apartments, I used my all-time favorite search engine 9flats.com – the alternative to hotels
. Here you'll find great accommodation at an affordable price.
For affordable package deals, I recommend Travelocity, where you can book flights, accommodation, and hire a car.


Without further ado here are my Top 7 of the cheapest European countries for a family vacation.
---
Number 1 – Hungary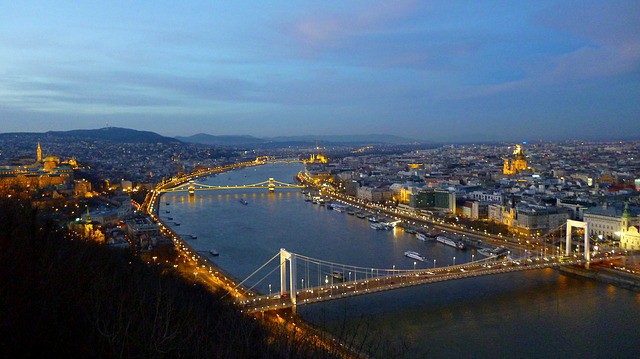 What a beautiful country to visit with your family. Hungary has got a long, rich history going back to the late 9th century when the foundation for Hungary was laid. (according to Wikipedia)
Hungary is a land of thermal waters. Relax and unwind in one of the 450 public baths throughout the country. Afterward, enjoy the world-famous dish Goulash with lots of red paprika.
Did you know that you can also find the largest lake in Central Europe in Hungary? It is the Lake Balaton.
The cheapest accommodation in Budapest starts at $30/night for four people in the main season.
The best way to get around in Budapest is to walk. But you will also find an excellent public transport with Trams, Trolley busses, and a Subway system. The tickets are cheap. How exciting it would be for the kids to hop on a bus or tram! My kids just love going on a bus.
If you would like to see another country why not go to the Czech Republic, my  Number 2? Just take the train from Budapest and in a few hours, you will be in Prague.
Number 2 – Czech Republic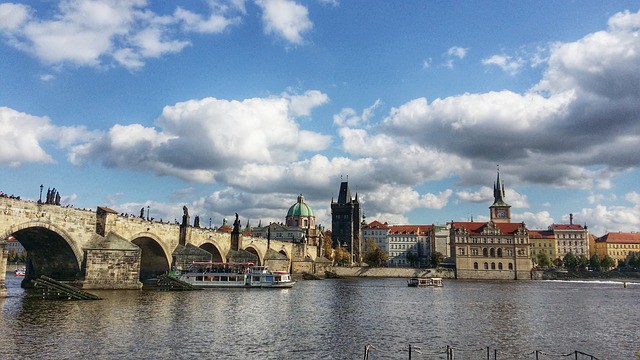 Well, I have been to the Czech Republic and Prague so many times, with and without children.  I love the country, the friendly people, the food and of course the delicious beer.
Prague is the capital of the Czech Republic and a fascinating city, rich in culture and architecture. According to Wikipedia, it is the fifth most visited European city after London, Paris, Istanbul, and Rome. Go and explore the Prague Castle, the Old Town Square, and the famous Prague Astronomical clock.
Apartments for four people start at $31/night  (with 9flats.com – the alternative to hotels)
, and public transport is cheap.  You will also find great restaurant outside the main city places where you can eat out for less than $100 (for the whole family)
And if you fancy exploring more of the country I  recommend hiring a car with National Travel Deals for as little as $18/day.
Don't forget to visit a few Breweries with the Czech famous beer; Pivovary Staropramen and Pivovar U Fleku.
As for the kids, they will love a visit to the Prague Zoo. It is so large; you will need a whole day to explore.
Read more about Prague with kids here.
Number 3 – Greece
Greece is such a beautiful country to go to with its capital Athens and hundreds of inhabited Islands to explore. Greece is often called the birthplace of Western Civilization.
In Athens, you will find the world-famous Acropolis citadel and the Parthenon Temple.
You can stay in an apartment with four people for as little as $31/night. And there are so many eateries around where you can indulge in typical Greek food like souvlaki, moussaka, stifado or a traditional Greek salad for just a little bit of money.
If you have enough of the big city, hop on a Ferry and go to one of the many Islands. Why not explore Santorini or Mykonos? Your kids will love the beautiful beaches Greece has to offer.
Eating out is affordable, especially in little family-owned restaurants. You can even go into the kitchen and pick your dinner. Locals love children and are very hospitable.
Locals love children and are very hospitable.
Here is a tip:  Avoid going during the hot, dry summer months of July and August. If you can, try and visit Greece either in May/June or September/October. That way you will also have fewer tourists to share the attractions with.
Number 4 – Poland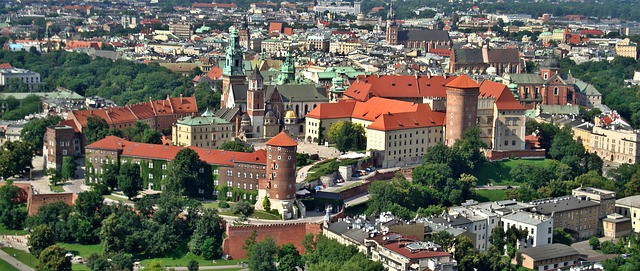 Poland is gradually climbing the tourism ladder. No wonder with its beautiful cities like Krakow or Wroclaw. Wroclaw has been named European Capital of Culture in 2016. You will find accommodation in every city from as little as $32/night.
There are so many things you can do in Poland besides visiting those beautiful towns. You can go skiing, hiking or sailing or you can visit one of the hundred castles in the country.
I do love the Baltic Sea, and I think a trip to the Baltic Sea is a must while you are in Poland. Enjoy the beautiful white/golden sandy beaches and relax after doing all the sightseeing. After all, it is affordable!
Number 5 – Turkey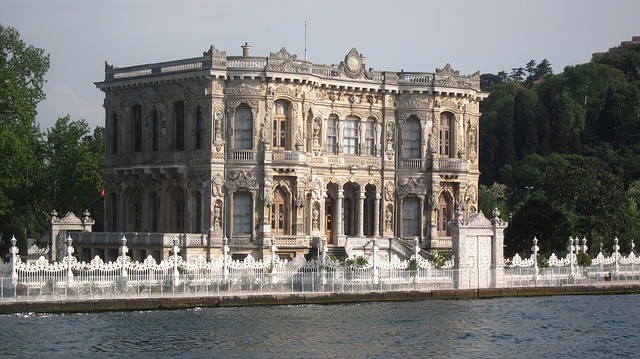 Turkey is such a fascinating country with its mixture of European and Asian culture. The people are incredibly friendly and hospitable.
The most exciting city to visit is Istanbul, a real cosmopolitan melting pot, home of the world-famous Hagia Sophia.
Istanbul is the fifth most popular tourist destinations worldwide with over 12 Million visitors in 2015 (Wikipedia) That is impressive!
Prices for accommodation start at $39/night.
After visiting the many attractions, going to local markets and discovering different spices and other exotic produce is such an enjoyable experience.
But there is so much more to explore: Turkey has 13 UNESCO World Heritage Sites to visit!
By the way, the Turkish cuisine is delicious; from Simit (a circular bread with Sesame seeds) for breakfast to kofte and DonerKebab for Dinner and of course, a glass of Turkish tea.
I am sure, you and your family will love it.
Number 6 – Portugal
Another fascinating and beautiful country in Europe – Portugal. The USA Today elected Portugal as The Best European Country in 2014. What a big honor!
Book an affordable apartment in Lisbon for $49/night and explore one of the oldest cities in the world. Lisbon is even older than London, Paris, and Rome. It is the capital and largest city in Portugal as well.
Discover the gorgeous architecture, museums, and art. Getting around by public transport is easy with day passes or multiple -day tickets for the metro and tram.
Fancy a trip to the beach? There are many beaches to choose from and easy to reach either by car or bus.
Besides visiting Lisbon; you will find so many more places to go to e.g. Costa Verde (Green Coast), Monthanas (Mountains) or the Island of Madeira, to name just a few.
You can also hire a car from $52/ day with National Travel Deals. That way you will be flexible, and you can stop wherever you like and discover little villages or beaches on the way.
Number 7 – Slovenia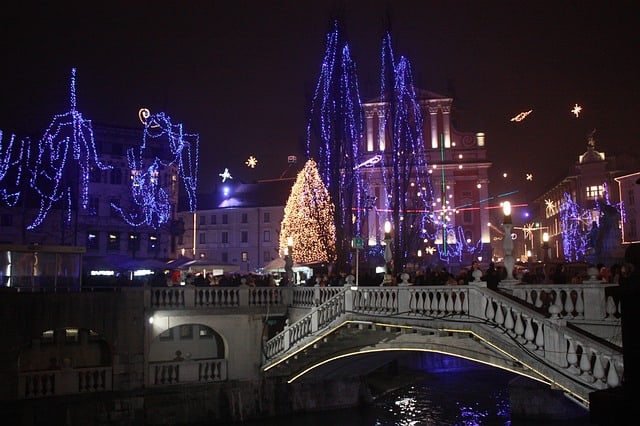 Slovenia is a small country with friendly and hospitable people. It is a young country; Slovenia became independent in 1991.
It has been a few years since I visited Slovenia but I still remember the delicious food; Ljubljana (the capital) with its friendly and relaxed atmosphere and most of all the diverse landscape. In a few hours, you can travel from the Alps down to the short Mediterranean coastline. There are so many places to discover on the way; castles, beautiful lakes, and caves.
In a few hours, you can travel from the Alps down to the short Mediterranean coastline. There are so many places to discover on the way; castles, beautiful lakes, and caves.
Best of all, it doesn't cost much at all: an apartment for four is available from $49/night (9flats.com – the alternative to hotels
) and the food is reasonably priced.
So, if you like to travel short distances and still would like to see lots of different things Slovenia is a fabulous place to visit. For more information, please click here.
---
 I do hope this post inspires you to visit one (or more) of these beautiful countries I have listed in my Top 7.
Have Fun and Safe Travels!
Anke
---
Please note: this post contains affiliate links. For more information click here.