A vacation in Thailand with kids is on the bucket list for many families. This comes as no surprise since Thailand offers some of the most pristine crystal clear waters, stunning beaches, and fascinating culture. On top of that, it is very budget-friendly, the Thai people are hospitable, and the food is just so yummy.
Getting around in Thailand with children is easy, whether you prefer to go by bus, train, or plane.
I have asked other family travel bloggers to share their top places in Thailand you should visit with your kids. Get inspired by these gorgeous places and put them on your itinerary for your next vacation to Thailand with your family.
A big 'Thank you' to all of them for sharing their experiences with us. Well, I want to pack my suitcase right now. How about you?
---
Top Places To Visit In Thailand With Kids
Phi Phi Islands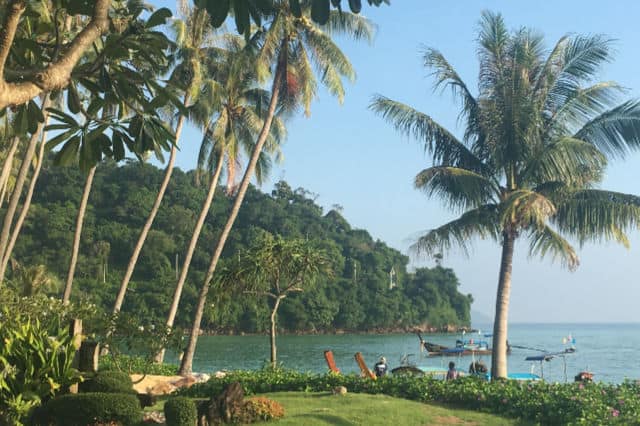 Thanks to Keri from Our Globetrotters.
Sitting a 2-hour ferry ride away from either Phuket or Krabi you will find the idyllic Phi Phi Islands.  Small, remote and beautiful; yet enough going on that the kids will not get bored and you can all appreciate the serenity of these magical islands.
The main inhabited island is Ko Phi Phi Don where you will find all the accommodation and plentiful shops, bars, galleries and market type stalls in the little town of Tonsai.  This is also the main ferry point and where you can hire your longboat for excursions out to the smaller islands.
Ko Phi Phi Leh to the south (made famous by the movie "The Beach") has been closed to tourists for a period due to marine restoration works and may limit numbers when it reopens. But there are plenty of other small islands such as Ko Bi Na Nok and Ko Diba Nai where you can try your hand at snorkeling and diving.
The island has no cars, only some motorized buggies so it is great if you prefer to explore on foot and visit the various small coves and beaches – pack comfy footwear as there are a few hills involved.
There is a wide range of accommodation on Phi Phi from the budget but quaint backpacker hostels in Tonsai, through to the stunning Phi Phi Island Village Beach Resort. 
This is our top recommendation for families as it has two large swimming pools, both with swim-up bars, family-sized cabana suites and an extensive range of activities on offer.  There is also a small village behind the resort for picking up your essentials and a quick meal without paying resort prices!
Book Your Accommodation With Phi Phi Island Village Beach Resort Here
---
Ko Lanta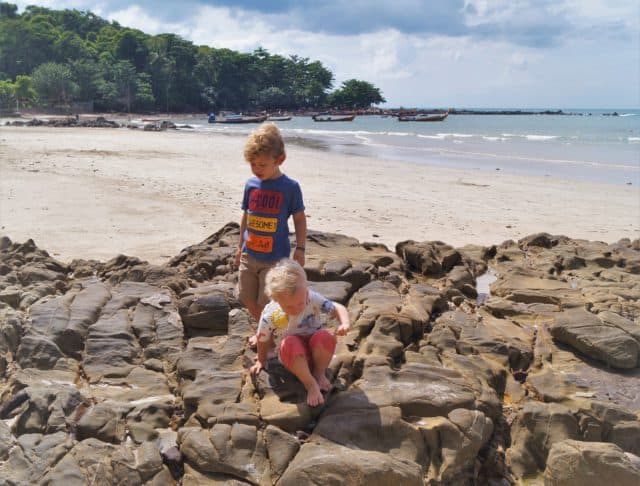 Thank you to Jenny from TraveLynn Family.