In this post, you will find Christmas gift ideas for boys aged 6 to 11 years old. My two sons are in this age group, and I know for sure what they would love to get for Christmas.
You won't find any suggestions for games for the Xbox or PSB 4 simply because we don't have them. So I wouldn't have a clue what games are in at the moment. My boys use their tablets to play mainly Pokemon hunt or Minecraft, and you can download those for free.
With my gift ideas, I am trying to find things that will spark their creativity, imagination, and sportiness.
I do hope you will find some inspiration to find the best Christmas gifts for your son, grandson or nephew.
---
# 1 Lego Star Wars
A Birthday or Christmas would not be complete without a Lego set. My sons love Star Wars and therefore it is always our first choice.
The beauty with Lego is that you have so many options; from Star Wars to Minecraft, Ninjago or the Hobbit. There is always something that your son will be interested in.
A set costs from $10 up to over $100, and I've heard of adults that love Lego just as much as their kids do.
The Lego 'Star War' Set is a cool present, and I know already that my boys will be so excited about it.
---
#2 Luggage Star Wars 
We travel a lot in our family, so each of our children got their own rolling luggage for Christmas and they absolutely loved it. They felt really special and also more independent.
Now my kids can pack their bags and can put things in there they like to take on a vacation or for a sleepover.
For a full review of my top picks for rolling luggage for boys, please click here.
There are many different suitcases for various tastes to choose from; Dinosaurs, Monkey, Star Wars, and Trains.
---
# 3 Monopoly Board Game
Well, Monopoly sure is a classic, and we love playing this game over and over again. Even my 6-year-old daughter joins in.
The great thing about Monopoly is that it comes in different editions. So for younger kids, you can get the Junior Edition.
And, to keep up with the Zeitgeist, there is a Minion, Frozen, Star Wars, Ultimate Banking, Pokemon and Avengers Edition. I probably have forgotten a few, phew.
For more ideas on board games, please click here.
---
#4 Badminton Game
What a great game Badminton is! We rediscovered this game on our trip to Europe last year and ever since my boys have become big fans.
Play it in the backyard or on the beach. It is a handy set to have and is suitable for younger kids also.
The speeders are being made in Germany from high -tech synthetic recyclable materials from Switzerland. So rest assured, this set is good quality and will last.
So rest assured, this set is good quality and will last for a long time.
Lot's of fun for boys and girls is guaranteed, and the parents as well.
---
# 5 Headphones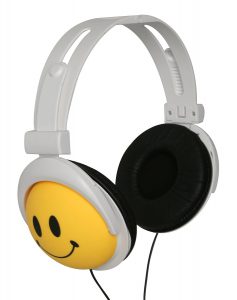 These original Authentic Happy Canz over-the-ear headphones are really cool. Not only come they in a little gift box. They are also sturdy and excellent quality.
headphones are fantastic for car trips, train rides or on the plane. My boys use them when they are busy playing their games on the tablet or checking out various youtube channels.
For more options on headphones for kids, including wireless travel headphones for kids and toddlers, please click here.
The only thing you need to be aware of is that these headphones don't have volume limiting feature.
---
#6 Pokemon Go Ash Ketchum Back Cap Hat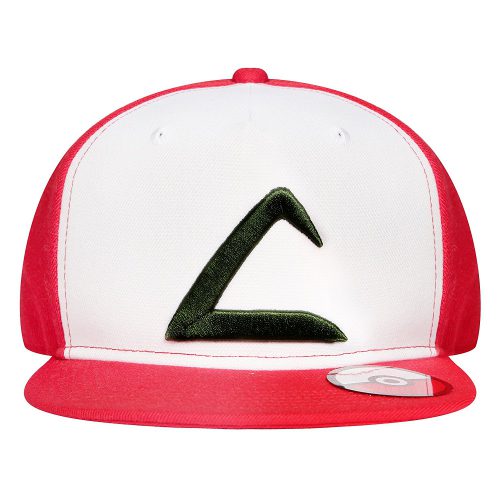 Everyone is in the Pokemon Go fever right now, and my boys are forever pestering me to take them on a Pokemon hunt.
What better present to get them than a Pokemon Go Ash Ketchum Back Cap hat?
It's not only practical (sunshade) but also stylish and on-trend. Due to the adjustable size, this hat will fit kids but also adults.
The embroidered Logo and the Pokemon Sticker are very nice touches and make this hat a perfect gift.
If your son is not into Pokemon's than there are certainly other options on the market as well.
---
#7 Magnetic Dart Board Game

Who doesn't love playing dart! This magnetic dart board is a safe way to introduce your children to this exciting game.
The set includes a 16″ magnetic dart board and a set of 6 magnetic darts. The dartboard has a hook so you can hang it up in any room.
Guaranteed fun for the whole family and safe to play.
Highly recommended for any age and skill level!
---
#8 A Digital Watch For Boys
A cool looking watch with plenty of functions is always a great gift idea.
The My-Watch digital watch for boys has a sleek design and features an alarm clock, a stopwatch, is shock resistant and waterproof up to 50 meters/165 F.
The LED Backlight makes it easy to read the time even in the dark.
With this watch, your son will be the coolest kid on the block.
---
#9 Comic And Other Books
Our family loves reading, yeah, and I know that it is definitely my side. 🙂 So when my kids are not busy on the tablet they always find time to read a little bit.
Here is a collection of books which have been very popular with them and I would love to recommend.
It depends on what your child loves doing. Besides comic books, there are also lots of books that show kids step by step how to draw, to cook or other skills.


---
Wrapping It Up
I had so much fun putting this little guide about the best Christmas Gifts for boys together. I am so excited for the upcoming Holiday season.
There are so many things to choose from, but I know that whatever Santa Claus is bringing into our home, my kids will love it.
And for us parents, it is probably the biggest joy to watch the happy and smiling faces.
I' d love to hear what you are going to get for your sons, nephews or grandchildren. Or maybe you would like to add some more ideas? Either way, please leave a comment below.
A Happy And Cheerful Christmas!
~Anke
Are you looking for Christmas gift ideas for Girls? Here is my ultimate guide!
---
funtravelingwithkids.com is a participant in the Amazon Services LLC Associates Program, an affiliate advertising program designed to provide a means for sites to earn a commission by advertising and linking to Amazon properties including, but not limited to, amazon.com.  Amazon offers a small commission on products sold through their affiliate links.
 If  funtravelingwithkids.com links to an Amazon product (with a special code for affiliates embedded in the link) and you buy this item or any other product, funtravelingwithkids.com will get a small percentage of the sale.
The product will cost the same either way if you make a purchase through an affiliate or non-affiliate link.
 I always recommend products I have used or would recommend to friends and family.