Welcome to our post about the best places to visit in Manila with your kids. The plan was for my family to visit the Philippines right at this time of the year but due to the covid pandemic, we had to postpone our travel plans for this year.
That's why I have asked my friend Ailene, who is a Filipino, to put this guide to Manila with kids together so you and I can make travel plans for better travel times ahead (fingers crossed). Thank you Ailene for this post.
---
Thinking of a place to visit with kids after this almost year-long quarantine brought about by Covid-19? Maybe, you are wondering about going to Manila, Philippines. Well, Manila is a kid-friendly place and there are a lot of exciting and fun places to visit here.
Metro Manila is the National Capital Region hence most of the government, business, and financial centers are here. If you don't have the time to go to the provinces with your kids, then Manila can offer a long list of places to visit where your kids can learn, play, and enjoy.
In our post, we list the best places to visit with kids in Manila and nearby areas. We give you kid-friendly places where your kids can learn about Philippine history and culture while still having fun and some interactive museums and attractions that your kids will surely enjoy.
You will be surprised to hear that there's actually a rainforest in the midst of the metro. We hope that this guide gives you the insights you need in planning your next visit to Manila with kids.
Related Posts:
Top Places To Visit In Manila With Kids
Luneta Park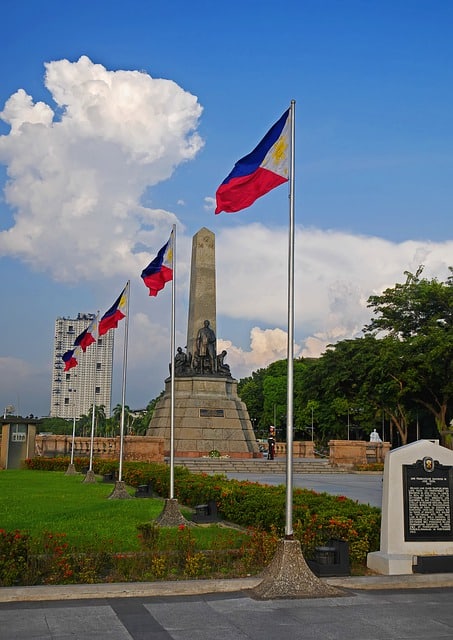 Rizal Park or Luneta Park is one of the most important historical sites in the Philippines. This is the site where Jose Rizal, the country's national hero was executed.
Today, the park has been transformed into one of the largest urban parks in Asia. For kids, there's the Children's Playground where different kinds of zoo animals and dinosaur cement figures stand for children to appreciate. Never to be missed is the Jose Rizal monument and other sculptures that symbolize a lot of things about the Philippines ' history and culture.
There are other sites around the park that are worth a visit such as the Chinese Garden, Japanese Garden, lagoon and the musical fountain, Orchidarium and Butterfly Pavilion.
There are artworks and more monuments that can be found around the park including the relief map of the Philippines and more statues of Philippine heroes. There is no entrance fee to pay when visiting Luneta Park.
From Luneta Park, you can hail a kalesa or a horse-drawn carriage to bring you to your next stop in Intramuros. This may cost you PHP250-500 ($5-10) for a 30-minute ride.
Make sure that the rate is clearly discussed with the carriage guide to avoid confusion.
---
Intramuros And Fort Santiago
To complete immersion to Philippine history and culture, proceed to Intramuros or the walled city of Manila and check out more historical sites used during the Spanish and American colonialism in the Philippines as well as churches and museums for more masterpieces and artifacts.
There are old tunnels to be discovered which were used to transport ammunition in the past as well as relics of age-old artillery.
Fort Santiago, is a Citadel built during the Spanish colonial times. Its prisons had confined several national patriots including Jose Rizal. Now, Fort Santiago housed the Rizal Shrine where the memorabilia and artifacts related to Jose Rizal  including his golden footsteps that symbolized the steps he took prior to his execution are preserved.
Now, the place is still guarded by securities wearing similar uniforms of guwardiya sibils or civil guards during the Spanish times.
Visiting Rizal Park and Intramuros will surely immerse your kids in Philippine history and culture.
Applicable entrance fees when visiting Intramuros include entrance of Php75 ($1.56) for Fort Santiago 1-2 hours tour. 
---
Museo Pambata
Museo Pambata is located just across Rizal Park and beside the US Embassy in Roxas Boulevard.
It is an interactive museum designed mainly for children.
There are currently 8 theme rooms available such as the Environment/Kalikasan, Old Manila/Maynila Noon, Career Option/Paglaki Ko that currently features authors and illustrators for children's books, I Love My Planet Earth, My Body Works/Katawan Ko, Marketplace/Pamilihang Bayan, Global Village/Bata sa Mundo, and Karapatan hall dedicated to informing about the rights of the child.
The usual operating hours of Museo Pambata is 8 am-5 pm from Tuesdays to Saturdays and 1 pm-5 pm on Sundays. The entrance fee is Php250 ($5.20) per person.
---
Manila Ocean Park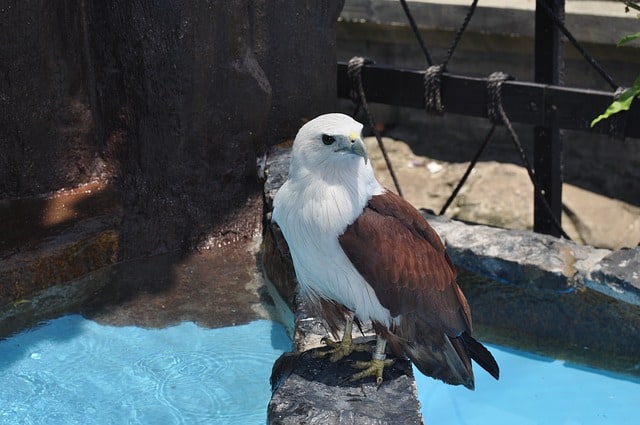 The Manila Ocean Park is located at the back of Quirino Grandstand in Rizal Park and just a few walks from Museo Pambata.
It is a marine theme park which showcases marine life attractions including an oceanarium, jellies exhibit, and face to face encounters with penguins.
There are various attractions showcasing land animals such as birds, barn animals, and crawlies. There are also live shows featuring birds, penguins, and sea lions as stars.
Also, there are other more encounters such as augmented reality featuring animated whale shark, dolphin, the Philippine eagle, and mermaid. There are ball pit, neon rides, and super toy collection exhibits as well.
The entrance fee starts with Php570 ($11.88) to Php950 ($19.79) per person depending on the attractions that you want to see.
There's also an aquanaut voyage underwater encounter that costs Php995 ($20.73) per person.
---
PlayLab
Beside the city of Manila lies Quezon City (Q.C.), at the southern border of Q.C. near Pasig City, stands the Robinsons Galleria. Inside this mall, you will find a children's digital playground called PlayLab.
The kids get to experience the future when entering this place. It is like entering the world of video games with its bright neon designs and digital graphics all around.
There is a fantasy slope where kids can see the image changing while they slide down on it. Kids will be able to fight aliens attacking the Earth on one attraction. There's an Infinity Pool, where kids can see the floor changing colors as they move around.
In some rooms, kids get to paint sea creatures, butterflies, and many more and get to see them turn live on screen. There are a total of 14 major installations in PlayLab where kids can experience play, fun, and enjoyment while they learn.
Regular entrance fee in Playlab costs Php300 ($6.25) for 1 hour to Php450 ($9.38) for 1 day per person.
---
La Mesa Eco Park
If you have no time to visit the provinces and still want to experience nature in the midst of a bustling city. You can experience nature with La Mesa Eco Park or also called La Mesa Nature Reserve.
It is located along Quirino Highway near SM City Fairview. You can use Waze and look for La Mesa Nature Reserve. Upon arrival, you need to pay a minimum of Php1000 ($20.83) per group of 5 adults. If you are more than 5 then you need to pay for Php200($4.17) per person.
You will be given a tour guide per group and you get to choose which trail you want to take. Your options are from 3-10 km trails. Here kids get to experience what it feels like to be in an untouched forest with large overgrown vines, mushrooms, ferns, etc.
Other amenities include a swimming pool, butterfly haven, fishing pond, archery, gocart, basketball shootout, and bike rental.
Standard park admission without using the amenities and without the tour guide is at PHP50 for adults and free for kids 3feet or below. To avail of the forest tour, it is better to call the park in advance for reservations.
Also, don't forget to bring enough food for the kids.
---
The Mind Museum

In the southern part of Metro Manila lies Taguig City where Bonifacio Global City, another financial and lifestyle district is located. Here sits The Mind Museum, a great place for kids and grown-ups alike.
This place is great for kids when you want them to experience educational interactive exhibits, theater, planetarium shows, and many more. There are over 250 interactive exhibits featured in this place.
You can find atom and technology galleries where the science experiment shows are held. The technology gallery is the biggest showcasing human ingenuity.
The other galleries showcase all life forms on Earth including sea creatures, dinosaurs, and the like. There's the universe gallery for kids to experience the cosmos or outer space also.
Applicable entrance fees are at Php750 ($15.63) for the whole day tour, Php625 for adults, and Php475 ($13) for kids for a 3-hour tour.
---
DreamPlay
Near the Ninoy Aquino International Airport in Paranaque, there's the City of Dreams where DreamPlay is situated.
It is the first Dreamworks themed playground in the Philippines.
Here your kids will get to experience activities and playgrounds featuring the famous Dreamworks characters. There's "how to fly your dragon," Dinotrux, Shrek's swamp stomp, and many more.
I m sure your kids will also enjoy the themed attractions like Kung Fu Panda and Madagascar.
On top of that, there's also the dream theater, dream tales, and Gingy's kitchen for kids to explore.  
Applicable entrance fees start from Php680 ($14.17) to Php880 ($18.33).
---
Places To Stay In Manila With Kids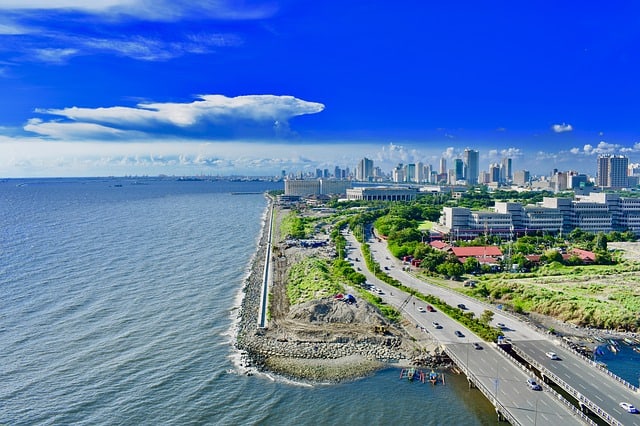 Metro Manila offers wide choices of kid friendly hotels for you to choose from. For your kids to enjoy, choose hotels with swimming pools and playground amenities for kids. There are a lot of hotels to choose from, from 5-star to budget hotels. 
In the Manila area, nearby Rizal Park, Intramuros, Museo Pambata, and Manila Ocean Park, your options include Hotel H2O where the rooms are designed with life-sized aquariums and there's a swimming pool as well.
Bayview Park Hotel beside Rizal Park and the famous Manila Hotel offer children activity center and swimming pools also. 
In Ortigas, Pasig, and Quezon City area, there's the Edsa Shangri-la, Manila, and Holiday Inn Manila Galleria.
There are cheaper options such as the Privato Hotel, BSA Twin Towers, and Seda Vertis. All these hotels offer pools for kids and other amenities for children.

In the Bonifacio Global City area in Taguig, here are some of the kid-friendly hotel options that you can choose from – Ascott Bonifacio Global, Grand Hyatt Manila, Shangri-La at the Fort, Manila, Seda Bonifacio Global City, and Luxe In Venice – The Venice Residences amongst many others.
---
Kid-Friendly Restaurants In Manila
Most of the kid-friendly places we've mentioned above have easy access to kid-friendly restaurants but for your added information, there are several food hubs in Manila that are just perfect places to bring your kids along to eat.
Maginhawa Drive beside the University of the Philippines in Quezon City housed different restaurants that your kids will love. You can check out Gerry's Jeepney where you will be served Filipino food along with colorful jeepney replicas.
You can also check out Wadoughs and Snacks and Ladders in Maginhawa for your other options. There's another kid-friendly food hub in Kapitolyo, Pasig City, Eastwood in Libis Quezon City amongst many others.
Big malls like SM Mall of Asia, SM Megamall, SM Aura, and Robinsons Ermita are some of the malls that you cannot miss out on when going to the places we have mentioned. All these malls are lined with several restaurants that you can choose from where you and your kids can eat.
---
Some Travel Reminders During the Covid-19 Pandemic
As of the time of this writing, Metro Manila is still under the General Community Quarantine (GCQ) so technically kids below 15 years old are not allowed to go out so all the places that i mentioned above if already opened will not allow kids to enter. Places like the Manila Ocean Park, DreamPlay, PlayLab and The Mind Museum since they are all intended for kiddie audiences are temporarily closed until further notice.
---
Conclusion
There you have it our list of the best places to visit Manila with kids. We made sure that you will have several options to choose from because each child is unique and may prefer one theme over another.
Planning a vacation with kids can be a challenge but we hope that this guide made your job easier in some ways.
With that, we wish you to have the best experience of your life when you finally get to visit Manila with your kids in the soonest time this current state of the world will allow.